If your a
Tamartian
aka a
Tamar Braxton
fan you know that
Tamar
has talked about her past of being bullied. She said while growing up people use to taunt her and hate on her being that she could sing and they use to try to beat her down. To make matters worse she was
Toni Braxton's
little sister so there were some social pressure that came her way. We have also seen the beef between
K. Michelle
and
Tay Tay
on twitter
(Which Has Been Squashed),
but now more people are coming out the would work to bully our
Tay Tay.
Twitter Bully: @AIR_ris_ Below:

Tamar's Response (Read From The Bottom Up)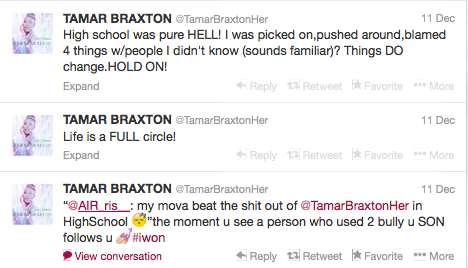 The Fact that
@AIR_ris__
is proud and think this is cool, shows how ignorant people are. Stupid!!!! Why waste your time, obviously Tamar is doing good.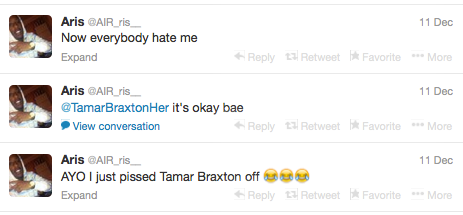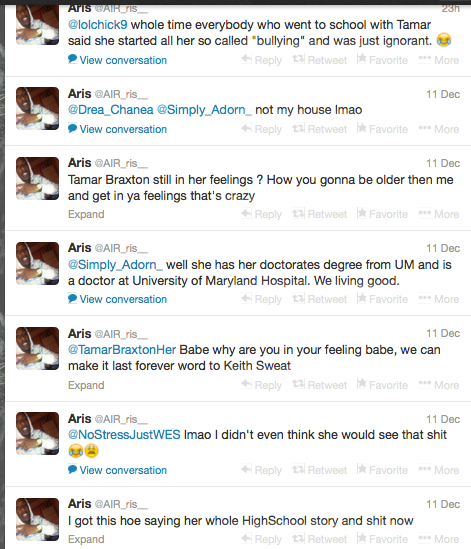 We are proud that Our girl Tay Tay took a mature approach to this and stayed classy.